Homewares, Upholstery and Gifts
Squirrel Organic Cushion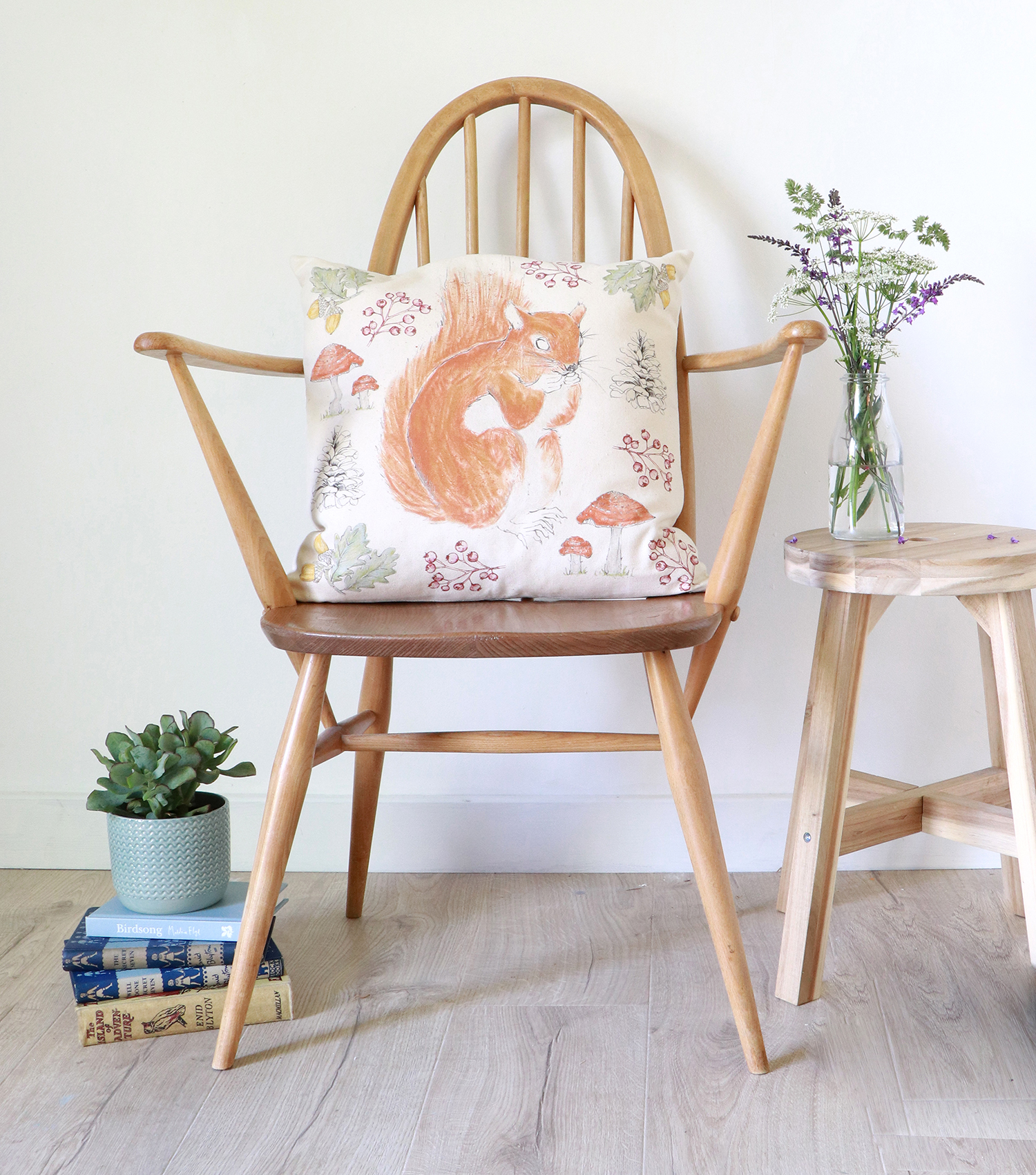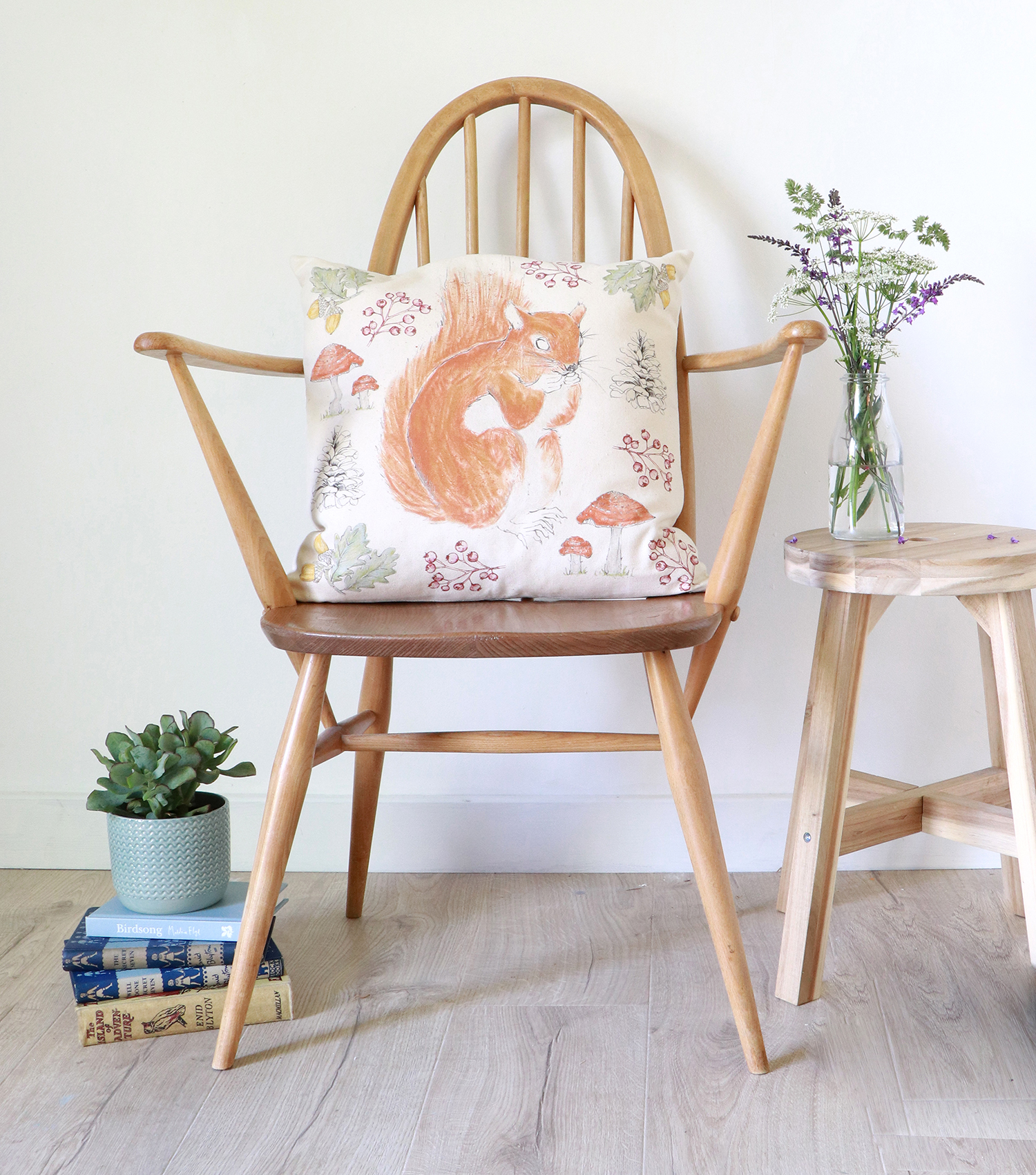 Squirrel Organic Cushion
My 45cm square squirrel cushion comes from my turn of the seasons fabric collection inspired by woodland themes.
The cushion is both printed, professionally handmade in England and is printed both sides onto a gorgeous natural heavy weight organic panama cotton.
My cushions come with a British made feather inner and a wash care label.
Bespoke Projects
Fabric

I often receive and work on enquires for bespoke projects which I throughly enjoy. As my fabrics are custom printed to order I am happy to discuss changes to the scale of pattern and colourways in the backgrounds in my designs to compliment interior decor for an extra cost depending on the requirements. I can also offer to work with clients to give the Seed Home Designs touch in designing a unique fabric for you or your business. To view my latestest fabrics click here: https://www.seedhomedesigns.com/fabrics
Lampshades and Cushions

My lampshades can be made to bespoke sizes and shapes up to 70cm diameter and I have even worked on completely unique handmade vintage lampshades to commission so please inquire if you are interested to know more! I not only offer pre-made cushions but can also work on bespoke sizing, shapes, design and colour scheme requirements which are handmade to order in the UK. To view my cushions and lampshades click here: https://www.seedhomedesigns.com/homewares

Roman Blinds
I am pleased to now offer made to measure blinds using Seed Home Designs fabrics. Please note that this can only currently be offered to local customers around Leicestershire, Nottinghamshire or Derbyshire. To recieve an initial estimated quote window measuring will be from you. Please contact me for more details and information on how to measure your windows for blinds. To view my latestest fabrics click here: https://www.seedhomedesigns.com/fabrics
Upholstery

To work on upholstered pieces I collaborate on projects with a highly experienced local upholsterer. I currently offer bespoke stools which are made to order at 20 inch square but can also work to larger bespoke sizes with a choice of using a more traditional upholstery filling. The chairs that I currently have on offer are completely unique, sourced at auction and brought back to life once again using Seed Home Designs fabric. If you have any questions about the upholstered peices have currently have on offer or would like to consider having your very own chair upholstered in one of my fabrics, simply message me through my contact page where we can send you through an estimated quote on receiving photos of your piece. To view examples of our upholstery click here: https://www.seedhomedesigns.com/homewares